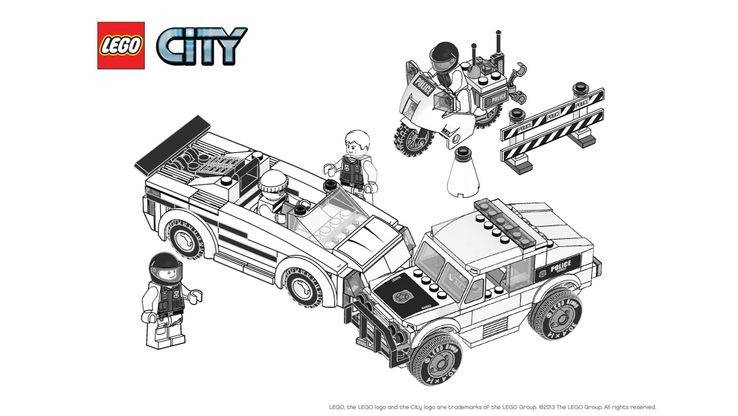 Coloriage LEGO City : LEGO City : L'arrestation
Amuse-toi à colorier les véhicules d'intervention de la police spéciale ainsi que la voiture des voleurs qu'ils viennent d'arrêter après une course poursuite.
©LEGO and the LEGO Logo are tradesmarks of the LEGO Group ©2014, The LEGO Group, All rights reserved.
3 / 14
À voir ou a revoir sur Gulli Replay!