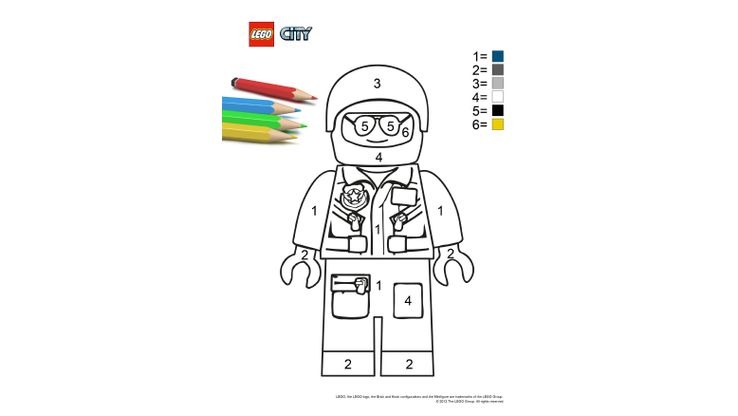 ©LEGO and the LEGO Logo are tradesmarks of the LEGO Group ©2014, The LEGO Group, All rights reserved.
Coloriage LEGO City : LEGO City : Le policier
Colorie le motard de la police mais pas n'importe comment ! Chaque couleur correspond à un chiffre !
9 / 14
À voir ou a revoir sur Gulli Replay!