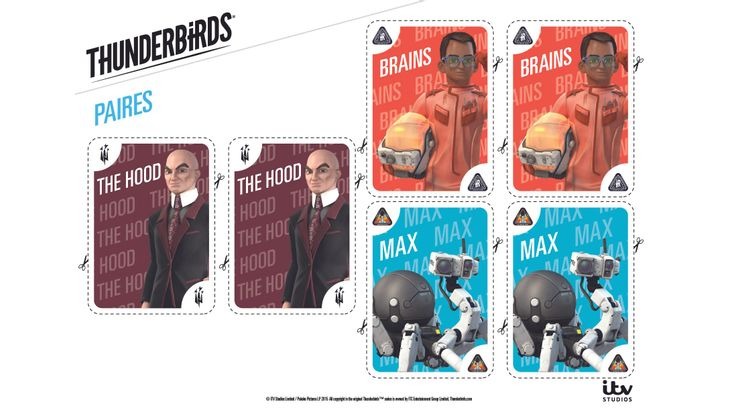 Coloriage Thunderbirds : Les paires de The hood, Brains et Max
The Hood, Brains et Max ont aussi leur place dans ce mémory !
© ITV Studios Limited / Pukeko Pictures LP 2015 - All copyright in the original Thunderbirds™ series is owned by ITC Entertainment Group Limited.
29 / 32
À voir ou a revoir sur Gulli Replay!